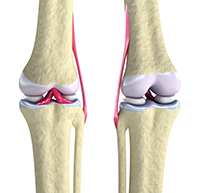 Orthopaedics and Traumatology is a discipline of Medicine that deals with the medical and surgical management of diseases and injuries involving the musculo-skeletal systems. The specialty includes traumatology, spine, paediatric orthopaedics, adult joint reconstruction, hand and microsurgery, musculo-skeletal oncology, orthopaedic sports medicine, feet and ankle surgery and orthopaedic rehabilitation.
The orthopedic centre in Union is comprised of a team of experienced orthopedic surgeons and various diagnostic and treatment methods and advanced surgical equipment, which aims at delivering comprehensive and save treatment to various bone, tendons and ligament conditions.
Orthopedic specialist services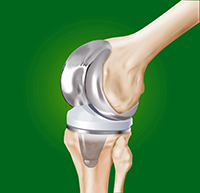 Orthopedic treatments include:
Common traumas, such as fractures, joint dislocation (reduction and fixation)
Common spinal surgeries, including problems of low back pain, sciatic pain, scoliosis, vertebral dislocation, spinal stenosis, etc.
Lower limb abnormalities and gait are parents' concerns. For example, flatfoot, hallus valgus, in-toe and out-toe walking, limb length discrepancy (short leg syndrome)
Knee and shoulder arthroscopic surgery play the major parts in orthopaedic sports medicine, such as cruciate ligament reconstruction, meniscal repair, removal of loose bodies, arthroscopic subacromial decompression, rotator cuff repair, recurrent dislocation repair
Arthritis management, including lifestyle changes, medications, physiotherapy, injections and surgeries (joint replacement is the most suitable treatment option for surgeries)
Orthopedic Surgeries
Orthopedic surgeons would perform various surgeries according to the needs of the patients.
Common Orthopedic Surgeries
Sports Injuries

Anterior cruciate ligament reconstruction
Meniscectomy or meniscal repair
Recurrent dislocation of shoulder joint

Joint Replacement (Arthroplasty) – most common for knee and hip joints
(

Union Joint Replacement Centre

)
Fractures

Reset – manual reset or open reset
Fixation

External fixation: cast, external stent
Internal fixation: bone screws, metal plates, IM nails, etc

Fixation and reduction – pedicle screws are commonly used
Hip joint replacement

Spine

CT guided spinal surgery
Microscopic lumbar disc resection
Microscopic decompression for spinal canal stenosis
Posterior dynamic stabilization device implantation
Interbody fusion & vertebroplasty
Therapeutic injection for back pain
Spinal decompression and fusion – classified as anterior and posterior

Arthroscopy – minimally invasive surgery, removal of loose bodies, injured or inflamed tissues (cartilage, meniscus, ligament) Implantation of autologous tissue or implants for reconstruction of ligament and cartilage
Corrective surgeries – osteotomy, minimally invasive surgery and amputation, wound care, tumor removal
Treatments other than surgeries